My first ship was HMNZS Kaniere and my first overseas trip was an Island cruise which included Levuka, the old capital of Fiji.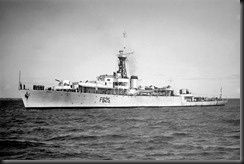 It was very much an Island colonial type of town and something that had always intrigued me was the mystery of the Joyita.
Well, there lying on her side was the hulk of the Joyita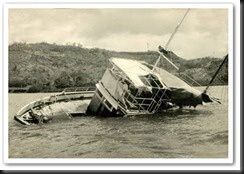 http://en.wikipedia.org/wiki/MV_Joyita
Acknowledgment of MV Joyita Tragedy
Friday, 9 March 2012, 11:49 am
Press Release: New Zealand First Party
Asenati Lole-Taylor
Spokesperson for Pacific Island Affairs
09 March 2012
NZ First Pacific Island Affairs spokesperson Asenati Lole-Taylor is pleased the Government has finally acknowledged the MV Joyita tragedy by hosting the Samoa MV Joyita Commemoration ceremony in Parliament.
The event marked the loss of 25 people on board the vessel of the MV Joyita on the 3rd of October, 1955.
"The ceremony was an occasion which provided a time for the families to have some sense of closure," Mrs Lole-Taylor says
It is a world maritime mystery what happened to the New Zealand and Tokelauan passengers 56 years ago.
12:51 PM – Posted by Mr.Heyvin - 0 comments
The MV Joyita was a wooden ship built in 1931 as a luxury yacht. It was commissioned by
the US Navy as a patrol boat during WWII, serving in the South Pacific.
On October 3, 1955, the Joyita left Samoa for the Tokelau Islands. The Joyita was carrying
cargo of medical supplies, lumber and foods, along with 9 passengers and 16 crew. She
never reached port, so a search crew covered 100,00 square miles in search of the Joyita to
no avail.
The Joyita was found on November 10th, 600 miles away from her planned route. No trace
of the cargo, crew or passengers were ever found on the partially submerged vessel. The
ghost ship's radio was tuned to the international marine distress channel.
It has been theorized in books that the Joyita most likely was attacked by pirates or
Japanese fishing boats possibly conducting illegal activity. If so, the crew and passengers
were murdered and the cargo